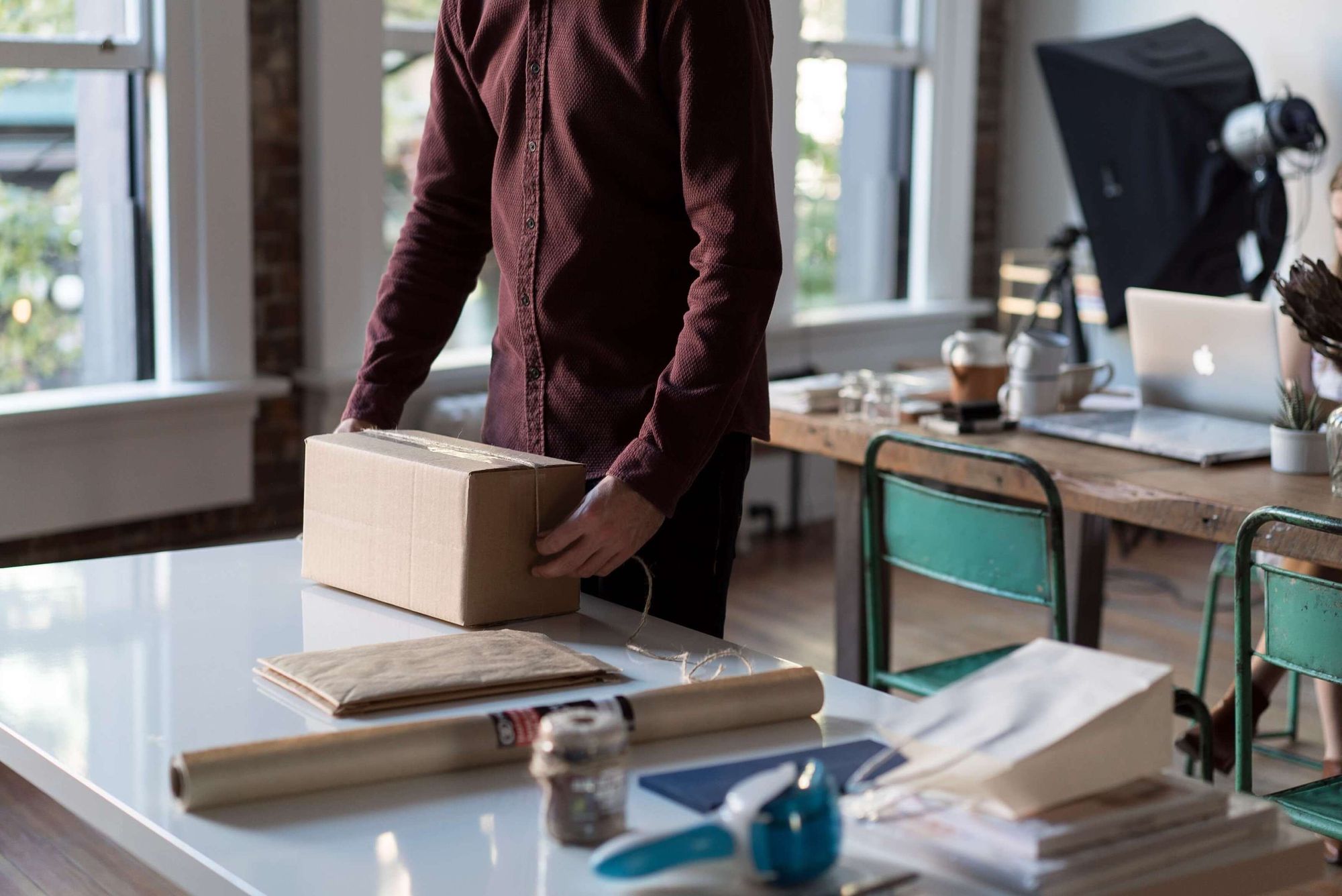 Amazon may have revolutionized the world of online selling, but their first mover advantage is rapidly fading as the market adjusts to their presence. With big name retailers like Walmart following suit and ready to compete, ecommerce store owners now have a lot of options to reach even more customers. In fact, if you're already selling online, expanding to other outlets like Walmart and Jet should be your next course of action—and it's easier than you think.
Why You Should Try Walmart and Jet
It's not so difficult to get your products listed on the likes of Walmart and Jet, but why should you go through the trouble at all? That's a question that practically answers itself.
Leverage brand recognition: The main benefit to selling on any third-party outlet is that you're going to get your products in front of an established audience while building trust with everyone who comes across what you're offering. That's because people are far more likely to buy from a website like Walmart or Jet than they are from a small shop they haven't heard of. When buying on a big name site, they know they can trust that their product will arrive on time and as described, and a support team is there to help otherwise.
Free 2-day shipping: Amazon Prime changed everyone's expectations for shopping online. Slow shipping just won't cut it anymore, and most people don't want to pay to have things brought faster. Instead, they expect fast, free shipping on every order, so that's what Walmart and Jet now offer. If you can meet four key criteria, you can get the "Free 2-day Shipping" badge on every product you list.
Outsource to partners: One of the main reasons people want to sell on Amazon is the FBA (Fulfilled By Amazon) program. Walmart competes by allowing sellers to outsource to their partners. Deliverr allows you to handle product fulfillment and performance ads for all of your products listed on Walmart. Plus, using Deliverr for your performance ads eliminates the minimum spend (which is $1,000 otherwise).
Access to key tools: Don't think that simply listing your products on Walmart or Jet is going to boost your sales. You'll have to put in a bit of work to get them ranking well in the search results, which is why these platforms provide very useful tools to help you optimize and market every listing. Walmart, for instance, allows you to use automation to manage pricing, inventory, and promotions on every listing.
With all of these advantages in mind, you're sure to begin to see the opportunities associated with these new outlets. However, there are certain rules that must be followed.
Learn The Selling Guidelines
In order to accept and list your products, Walmart and Jet have some basic selling guidelines that will control what you can list and how you can advertise. There are also some key considerations you'll want to keep in mind throughout the application process itself.
To sell on either platform, you must have a functional bank account.
To sell on either platform, you must have a valid US Tax ID. They do accept Social Security Numbers (SSNs) for Sole Proprietorships.
To sell on Walmart, your business must be registered in the US with a warehouse address in the United States. International sellers must have a DUNS number and an address for international headquarters.
To sell on Walmart, your business should already have positive reviews elsewhere on the internet to help establish your reputation as a seller.
To sell on Jet, you must sell branded products. Both platforms have prohibited products that you cannot sell.
Both platforms have their own seller guidelines—Jet has the "Jet Seller Performance Standards" and Walmart has their own seller performance requirements. Failing to uphold these requirements could lead to your removal from the platform.
Walmart is most likely to accept a seller that is a "category specialist," so don't be afraid to showcase highly-niche offerings that may address a gap in the current Walmart.com catalog. This is generally true for any marketplace because they want to fill in the gaps that their current sellers can't fulfill. That isn't to say that you can't sell in a category that's already filled with products, but realize that category specialists tend to get preference.
The Step-by-Step Guide to Selling on Walmart
Walmart may require a few steps before you're allowed to sell on the platform, but it's certainly worthwhile.
Step 1: Submit An Application
The application is where it all begins. In your application, you need to tell Walmart about the products and services you offer. Walmart suggest setting aside about 10-15 minutes to complete the application in full. You will want to have all of the following readily available so that you can complete it in a timely manner:
Your US Business Tax ID: Walmart will not accept a seller that files taxes using their personal Social Security Number (SSN). If you are a Sole Proprietorship, you can still sell on the Walmart Marketplace, but you'll have to apply to get an Employee Identification Number (EIN) with the federal government.
Verification Documents: Walmart will ask for an EIN Verification Letter from the Department of Treasury, along with a W9 or W8. These documents verify that you have a US business address or physical operations within the United States, which is a key requirement to sell on Walmart.com.
Your Business Address: The application will ask for your business address directly, which must be within the United States.
Planned Integration: Walmart will ask about your planned integration method to bring your product catalog to Walmart.com. For instance, you might choose a solution provider or opt to use an API or simple bulk upload process to bring everything over.
Categories: Walmart will want to know which product categories your business specializes in. They'll also ask questions about your catalog's size and other relevant information during the application process. For instance, you'll want to know how many SKUs you'll ultimately sell on Walmart.com. You'll have to categorize as used, refurbished, etc.
You will not receive an instant decision on your application. Walmart.com processes every application they get manually, and they receive thousands of them. Be patient after you have applied and wait to hear back. If accepted, you will be able to go on to the next step. Click here to apply.
If your application is accepted, you will receive a request to sign the Retailer Agreement, which you will get to go through with the help of a Walmart representative.
Step 2: Register Your Store
After signing the contract, you will receive an email with a link to schedule an onboarding date. On that date, you will get an email to register your account. You must complete your seller profile and connect your payment account at this step. It will take about an hour to complete your registration. You must use the unique URL in the email to do so.
Once you have your account registered, you should have login credentials and access to the Walmart Seller Center. It's important to note that whoever completes the registration process will automatically become the administrator of the account. They will have access to all secure information, including bank information, the private key, and your consumer identification information. Set up security questions to protect this information within your account.
Step 3: Complete The Launch Checklist
The onboarding process is extensive, but it's essential so that you learn the ins and outs of the platform. You'll start by choosing an integration method, and then you can add your items. You'll then get to complete test orders as you familiarize yourself with the fulfillment process and the necessities of shipping, returns, and customer service.
With your account registered, you will fly through the onboarding process. About an hour will be spent completing your Partner Profile and obtaining your API Private Key and Consumer ID. The next onboarding steps will consist of testing item and quantity ingestion (3-5 days to complete) and order testing (30-90 minutes to complete).
Step 4: Go Live
After spending some time getting used to the Walmart.com interface and all of the tools available to you, you will get in touch with a representative again and let them know that you're ready to go live. They will go over everything one last time and ensure it's all set before your products finally begin appearing on the Walmart Marketplace.
The final review will take between 1 and 4 days. Once confirmed, Walmart will expect you to ramp up your item setup. Within 5 weeks of going live, they want you to have at least 80% of your catalog live on Walmart.com. Realize that Walmart is very involved with sellers, and you can expect on-going support with your account.
The Step-by-Step Guide to Selling on Jet
Jet.com is a Walmart.com partner, and the steps to selling on Jet are very similar to selling through the Walmart Marketplace.
Step 1: Fill Out The Application
Selling on Jet begins with the application, which will ask for a primary contact along with basic business information (like your Tax ID). You can apply to become a Jet Partner by clicking here. Similar to Walmart, you will have to wait for manual approval of your application. You should receive an email updating you on the status of your application soon after applying.
Step 2: Integrate With Jet
Following the application process, you will hopefully receive an email verifying that you are approved to sell on the Jet marketplace. You will then begin the integration process, which you can complete using the Jet API or through a trusted third-party channel.
As with Walmart, you will be expected to bring in so many products, which you will have to describe to them during your application. The team will want to know what category you're selling in and how many products you plan to list on Jet.com.
While the integration process should not be too difficult, especially with the help of the Jet team, you will have to have a tech system of your own to utilize the Jet API.You may end up having to use a third-party solutions provider to integrate and bring in your products.
Step 3: Complete the Onboarding Program
While Jet's onboarding program is much less extensive than Walmart's, there are still items to complete. The Jet team will help you with a basic setup guide so that you can get going with the Jet Marketplace in as little time as possible. If you have questions throughout any phase of the process, you should have a point of contact within Jet who you can reach out to for help.
Like with Walmart, you'll need to go through some onboarding steps, where you will familiarize yourself with the Jet interface and the tools that are available to you as a seller on the Jet Marketplace. Take your time to complete any and all training they provide so that the actual selling process is as seamless as possible.
Expanding Your Reach
Walmart and Jet pose a fantastic selling opportunity for ecommerce retailers. While the application process might take longer than you initially anticipated, the advantages of being a seller on these platforms are worth every minute. After all, the stricter application processes mean that the sellers who do get approved have less competition to contend with. Plus, aside from reaching millions of new customers, these platforms give you access to innovative selling tools that will help you build your brand and, ultimately, earn more sales.