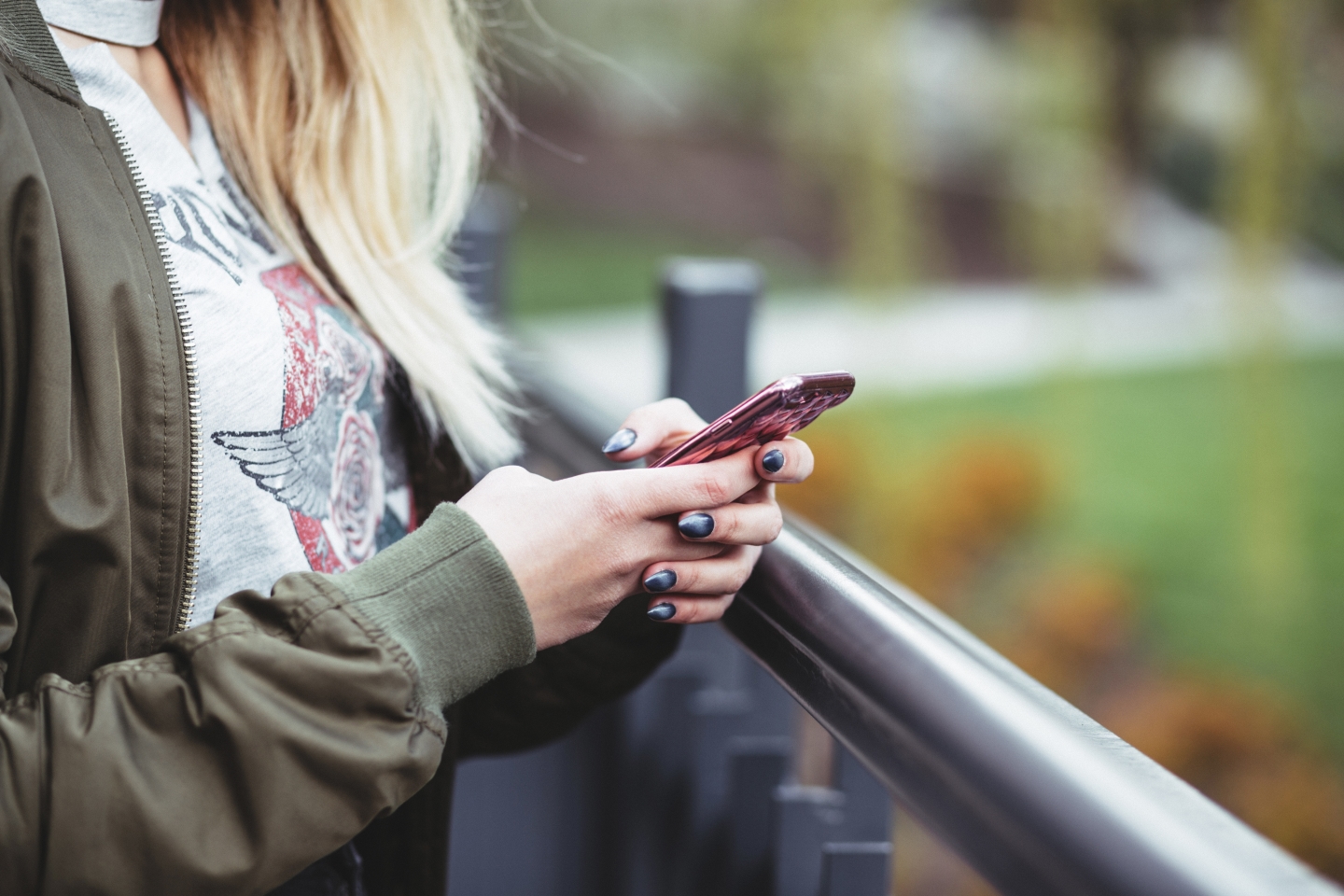 Let's face it: business owners like you have a lot to get done each day. Sometimes sitting down and running your store from behind a computer just isn't a viable option. Fortunately, Volusion offers a tool to help you monitor store activity while on the go! Read on to learn more about managing products and orders right from your mobile device.
Getting Started with the App
The Volusion app is available for both iPhone and Android devices. To find it, go to your phone's app store (iTunes or the Google Play Store) and perform a search for the word "Volusion". Download the app, then locate the Volusion icon on your device's desktop to open it.
On the login screen, enter your information in the three fields provided. The Store URL can be either your store's domain name or your temporary hostname (servertrust address). The Username and Password should be the email address and password that you use to log in to your store's Admin Area. Once you've entered your credentials, tap Sign in to connect with your store.
Note that you can use your iPhone's Touch ID feature to simplify future logins with the Volusion app.
Using the App to Monitor Your Store
Keep in mind that the app isn't intended for configuring your website from the ground up; if you're just getting started with building your inventory and designing your site, be sure to use a desktop computer for maximum functionality. Once you're up and running, though, the app can help you view and manage orders, products, customers and even low-stock alarms.
When you first open the app, you'll see a Dashboard screen with an overview of your store's activity. To access other sections, use the icons across the bottom of the screen (iPhone/iPad users) or tap the menu icon in the upper left corner (Android users).
From the Orders section, you can get a quick overview of recent orders and process them with a few simple taps. Here, you can view the contents of a customer's order, process payments, add tracking numbers and even print invoices and packing slips! Note that you can capture simple payments with the app, but if you need to make any modifications, such as changing the payment type, you'll need to do so later from the desktop version of your site.
The Products section lists all products on your store, which is helpful for verifying availability or making small corrections to the product details. To edit a product, simply tap the product name, then click the pencil icon in the upper-right corner of the screen. From here, you can edit some of the most important product fields: name, product code, weight, price, product description, stock status and associated categories. Certain details – such as product images, vendor rules, and options – are unavailable through the app and should still be edited from your Desktop Admin Area. If you need to add a new product in a hurry, click the "+" icon from the main Products list screen on your phone, fill out the required fields and save your changes!
The Low Inventory section is helpful for keeping a close eye on diminishing stock. If you've set up low-quantity alarms for any products in your store, those alerts will show in the app once a product's stock count reaches the low-quantity threshold. Note that if you're using the app on an Apple device, you'll access the Low Inventory section from a tab at the top of the Products section.
From the Customers section, you can browse the list of all customer accounts in your store. To view details for an individual customer account, simply tap the customer's name. You'll be able to view contact information, order history, account notes, and any special discounts assigned to the customer.
For more details on using each section of the Volusion app, see our helpful knowledge base article.
Keeping a Close Watch
Have you ever wished you could wear your store on your sleeve? Volusion offers a companion app for your Apple Watch! To download it, access the Apple Watch app on your iPhone and search for the word "Volusion".
Staying in Touch
If you haven't already, you may want to connect your Volusion email account with your device's native mail app. Rather than having to check and manage store-related emails through a web browser, you can use the mail app and receive instant notifications of new messages. To search for device-specific instructions on connecting your email account, login to Rackspace's Email Help Portal using your Volusion email address and password.
It can be a challenge to keep tabs on your store at all times, especially if you have a day job or you're often away from a computer. When you use the Volusion app, your business is always just a few taps away.