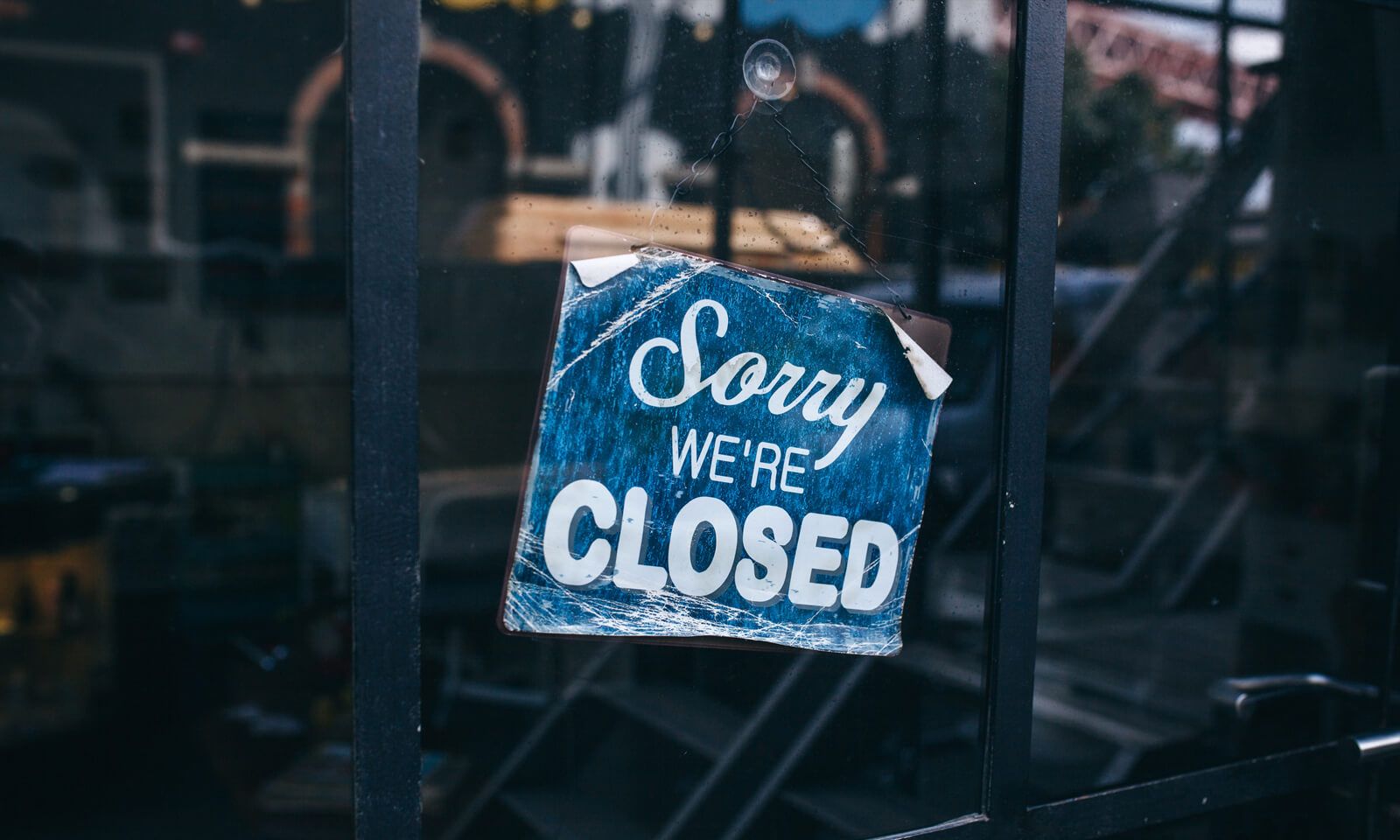 Magento is officially ending support for its Magento 1 platform in June of 2020, which means that any ecommerce merchants using the Magento 1 platform will either need to update to Magento 2 or migrate to a different ecommerce platform. Magento Commerce 1 (formerly known as Enterprise Edition) and Magento Open Source 1 (formerly known as Community Edition) will no longer be supported with security fixes, software patches, or quality improvements as Magento is dedicating all of its resources to its Magento 2 platform.
What this means for ecommerce merchants using Magento 1 is that they'll need to update or migrate by June 2020 or face usage and security issues. However, many Magento merchants have avoided updating to the newer Magento platform due to problems with Magento 2, including post-migration data loss. If you're a Magento 1 user and have been considering migrating to a new ecommerce platform, now's the time — since you'll need to migrate to a new platform either way, now might be a good time to start looking at other platforms.
Magento 1 End of Life Date
Currently, Magento has promised support for existing Magento 1 stores until June of 2020, which gives merchants a year to decide whether to upgrade to Magento 2 or choose a different ecommerce platform. While stores running on Magento 1 will continue to operate after this date, Magento will no longer offer security patches or support for the platform. This means that merchants that fail to migrate from Magento 1 to another platform can no longer receive help from the Magento support team.
Online businesses will need to be sure to update to a secure platform, or face massive security and legal risks.
More alarmingly, stores running on an insecure platform face a huge security risk, putting both their own data and that of their customers at risk. Operating on an insecure platform is a huge risk for ecommerce merchants, since online businesses are becoming increasingly liable for ensuring the safety and privacy of their consumers due to the passage of regulations such as the GDPR. Online businesses will need to be sure to update to a secure platform, or face massive security and legal risks.
The good news is that with change comes opportunity. Rather than continuing to use the Magento platform, many merchants are using this opportunity to migrate to competitors' platforms.
Give Your Store a Fresh Start with Volusion
Volusion's all-in-one ecommerce platform was built from the ground up with the needs of small businesses in mind - which is one of the reasons why Volusion merchants sell an average of 2.8 times more than merchants using other ecommerce platforms. Volusion offers online merchants everything they need to sell online. From setting up a gorgeous, fully-customizable storefront to automating product uploads, shipping, & payment collection, Volusion lets you manage your entire business from within a single admin panel.
Volusion merchants sell an average of 2.8x more than merchants using other platforms.
Volusion has been in the ecommerce business since 1999, back when people were dreading the Y2K bug and getting kicked off the internet every time the phone rang. With over 20 years of experience in helping online merchants build & grow their businesses, we know what online merchants need. Check out the table below to see the features Volusion offers:
Feature:
Volusion
Magento
Hosting

Securely Hosted by Volusion

Customer Support

24/7 live phone support team in Austin, TX

No live support, must submit help ticket

Integrated Payment Options

Volusion Payments
PayPal
Amazon Pay
Stripe
Electronic Checks
Money Orders

Requires third-party payment extensions

SEO

Fully Customizable Metadata & URLs
Automatic Sitemap Generation
Editable Robots.txt created automatically
Redirect management

Fully Customizable Metadata & URLs
Scheduled Sitemap Generation
Must create Robots.txt file in root path
Redirect management

Security

24/7 Live Security Monitoring
Redundant Security Layers
Automatic Threat Detection

87% of Magento websites considered to be high security risk
Most targeted platform by hackers
Over 1900 Magento sites have data-stealing malware

Shipping

Global Carrier Support
International Shipping
Third-Party Shipping Integrations

Global Carrier Support
International Shipping Plugin (Magento 2 only)

Dropshipping

Free In-Platform Integration

Requires third-party extensions

SSL Certificate

SSL License Included & installed

Must purchase & install own SSL certificate
Problems with Magento 2
The Magento 2 platform is still in development, which means that users trying to migrate from Magento 1 to Magento 2 might face several difficulties.
The Magento 2 platform faces security risks. The number of Magneto 2 stores with malware has been increasing steadily in recent months due to a platform vulnerability.
Custom themes cannot be migrated from Magento 1 to Magento 2. If you're using a custom theme on your Magento 1 store, it can't be migrated to Magento 2. This means that you'll need to use a pre-built Magento 2 theme or spend time and money developing a new custom theme that's compatible with Magento 2.
Your old extensions and third-party integrations may no longer work. When migrating from Magento 1 to Magento 2, merchants will need to reinstall all of their extensions. However, some extensions may no longer work with Magento 2, and merchants may not be able to find working versions of the extensions they need most. Additionally, integrations with third-party providers (such as invoicing, CRM, shipping integrations, etc.) will become obsolete and merchants will need to find new Magento 2-compatible integrations and extensions.
Custom code may not be transferable. If your website uses custom code, this may not transfer to Magento 2. Merchants will need to review their existing code and ensure that it's compatible with the new Magento platform, which will increase the amount of time and money needed to re-platform.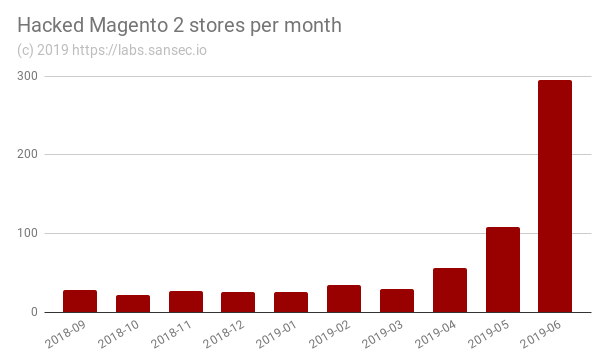 Image Source:Sanguine Labs
Why choose Volusion over Magento 2?
There are many competing ecommerce platforms that Magento users could choose to migrate to, but Volusion is the only major ecommerce platform built specifically for the needs of small- to medium-sized businesses. For the last two decades, our success has been dependent on our ability to cater to the needs of businesses just like yours.
Volusion is the only major ecommerce platform built specifically for the needs of small- to medium-sized businesses.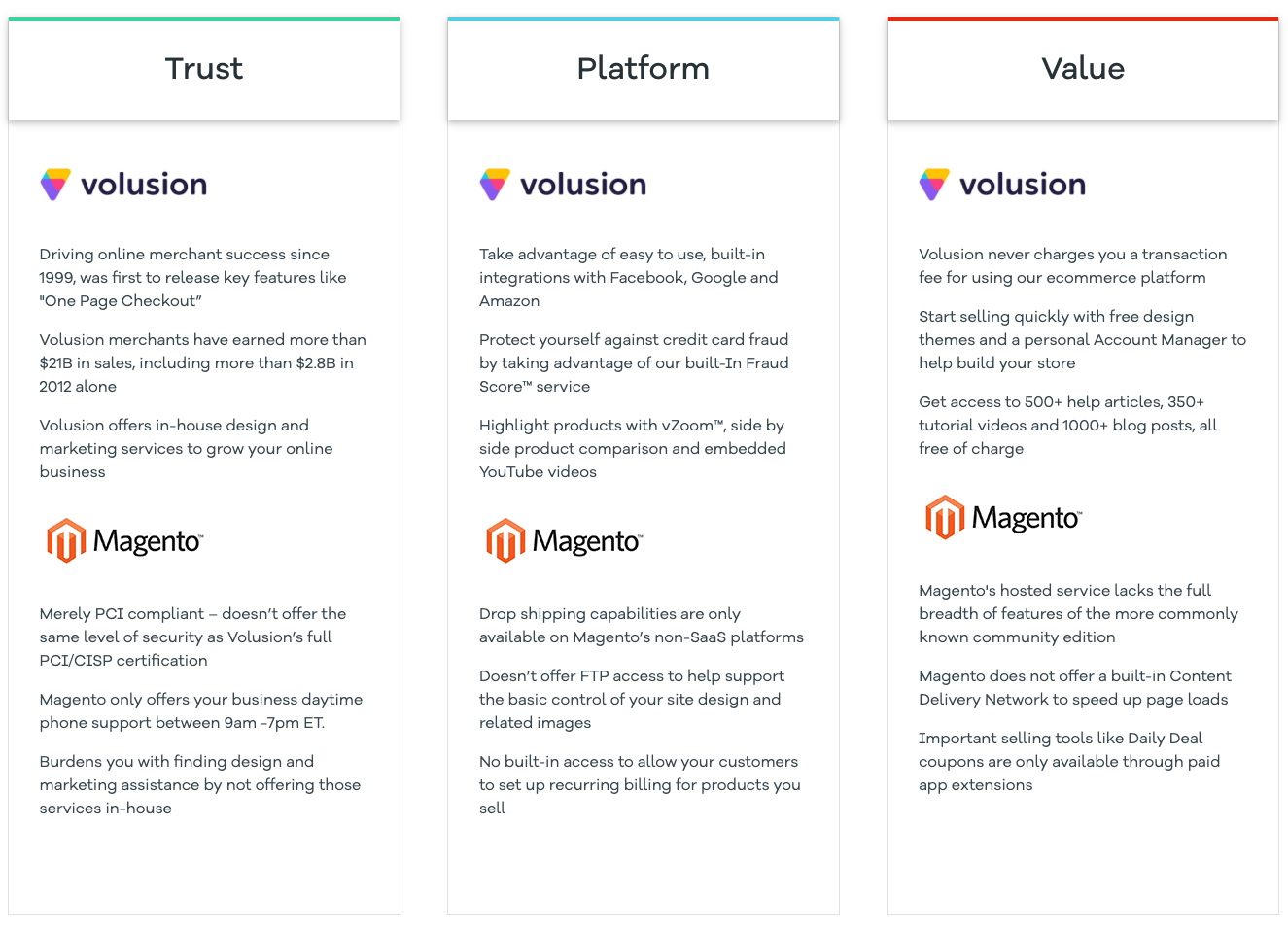 Security
Volusion takes the security of your ecommerce store very seriously. Our in-house information security team monitors the security of Volusion stores constantly, looking for threats and possible weaknesses.
Volusion's 24/7 Security & Threat Monitoring
24/7 systems monitoring, looking for anomalies and suspicious behavior
Two-tier DDoS defense system
Edge routers leverage Access Control Lists to mitigate attacks without compromising performance
Multiple Layer 7 firewalls, with attack signatures updated daily
Network segmentation and security zoning to isolate threats
Account segmentation - Account data & customer information stored seperately on secure servers
Regular configuration, verification, and monitoring of operating systems to avoid OS-based attacks
Regularly-scheduled antivirus and antimalware scans
Regular vulnerability scanning of hosts & web applications
Continuous file integrity monitoring
Automated event monitoring & correlation to identify patterns that suggest malicious activity
Multiple redundancy and failover layers
Secured in-house hosting
Unfortunately, Magento has a history of problems with the security of their platform. Foregenix, a leading publication in digital forensics and security, found that Magento is the most-targeted platform by hackers. Here are some key findings:
Magento Security Risks
86.5% of Magento websites are considered to be high security risks
More than 1900 Magento websites have credit card harvesting malware. The owners of these sites are likely unaware that they've been hacked
On average, hacked sites are compromised for 5.5 months before the owners are notified or realize something is wrong
60% of hacked Magento sites are from North America
95% of malicious activity takes place on Magento 1 installs
The number of hacked Magento 2 stores has doubled for the third month in a row due to a security flaw in the Magento 2 CMS
20% of infected merchants are re-infected within 2 weeks
SSL Certificates
SSL certificates allow secure connections between web servers and browsers, and are used to protect private information like customer info, credit card numbers, and more. In order to be SSL secured, Magento merchants must purchase an SSL certificate from an outside vendor and configure their stores to operate using the HTTPS protocol.
If you're using Volusion as your ecommerce provider, your SSL license is included and automatically installed on your store. All sensitive data & payment information will automatically be delivered via the HTTPS protocol, ensuring maximum security for merchants and their customers.
Hosting
Web hosting refers to the process of storing your website on a server and making your website available on the internet.
If you're using Magento, you'll need to handle your hosting yourself. This means that you'll need to either set up and manage your own servers or hire a web hosting service that meets their business needs. If you're using Volusion, you don't need to worry about hosting at all — your hosting is handled by Volusion as part of your store subscription.
Customer Support
Customer support is where Volusion really shines. We know that running a website can be complicated, and sometimes you'll have questions or need help with a technical issue. That's why Volusion is the only ecommerce platform provider that offers 24/7 live customer support, based entirely out of our Austin, TX headquarters. If you have a question or need help with an issue, you can call one of our support technicians and get a hands-on walkthrough of how to fix your problem.
Volusion customer service statistics:
96% customer satisfaction rating
78% of calls answered in under 60 seconds
Average time to fix an issue is 7 minutes, 51 seconds
Magento leaves you to figure things out for yourself via their knowledge base.
Magento leaves you to figure things out for yourself via their knowledge base. If you need advanced technical support, you must submit a support ticket and wait 1-2 business days to receive an email reply. Sites experiencing a serious technical problem may have to wait several days to even receive an initial reply about their problem. For ecommerce sites, time is money - and any downtime or technical issues with your site can equate to large profit losses and dissatisfied customers.
Payment Options
Volusion's comprehensive, intuitive payment processing system lets you use all of the most popular payment methods on your store. Accept payments via credit cards, PayPal, Amazon Pay, Stripe, or electronic checks/money orders. Volusion makes it easy to handle all of your payments within your store admin. Link your PayPal and Amazon Pay accounts directly to your store, set up credit card processing, and choose manual or automatic payment processing all from the same page.
If you choose to use Volusion Payments to handle your credit card processing, you'll never pay any statement or PCI fees. You'll also pay less for processing with some of the lowest rates available, with transaction rates starting at 2.15%. For more information about Volusion Payments, check out our credit card processing FAQ.
Magento users will typically need to use a third-party integration such as Braintree to handle their payment processing. Merchants will likely need to set up an external account with the payment processor, and will need to make sure that the payment processing integration they're using is valid for their version of Magento.
Customizable Themes
Volusion offers 14 free, pre-built themes to help you get started quickly. Choose from a wide range of themes, color palettes, and fonts in order to build a beautiful ecommerce site in minutes, or customize anything and everyhing you want with your own custom HTML and CSS.
Magento themes are built by third-party designers, and can vary widely in terms of price and quality. Users will also need to make sure that the theme they choose works correctly, is optimized for SEO, and is compatible with their version of Magneto.
SEO
Volusion stores are built form the ground up for great SEO right out of the box. Every Volusion site is mobile-optimized, fully crawlable & indexable by search engines, and loads quickly across all devices. While Volusion offers great built-in SEO, you can also customize anything you want quickly and easily from within the Volusion admin. Whether you're writing custom meta tags, implementing 301 redirects, or editing your robots.txt file, you can do everything you need from one screen. Volusion's platform developers work hand-in-hand with pro technical SEOs to make sure that everything uses up-to-date best practices. Just check out these SEO analyzer scores taken from Volusion client stores:
SEO analyzer scores from real Volusion clients:
Neil Patel's SEO Analyzer: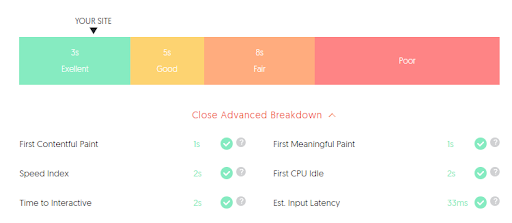 Chrome Lighthouse audit: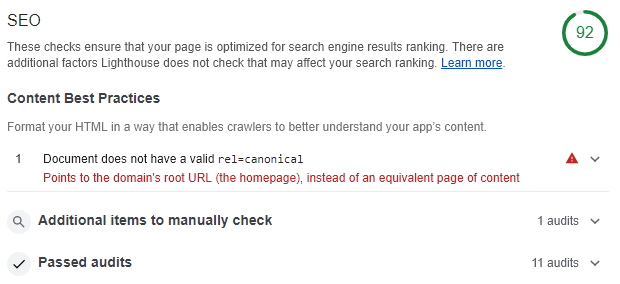 Google's Mobile-Friendly Testing Tool: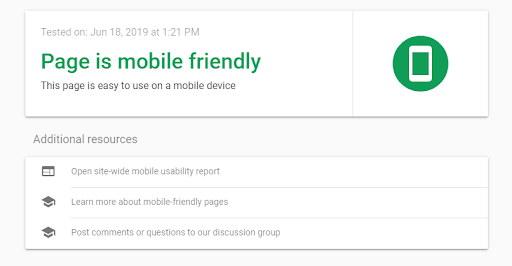 How to migrate from Magento to Volusion
Volusion makes it easy to switch platforms. In order to transfer your Magento store to Volusion, you'll need to start by transferring your existing data from Magento to Volusion:
Migrate critical information from Magento to Volusion
General Website Data:
Home page text
Home page title tag
Home page meta description
Header tags
Top landing pagesand valuable site resources
Category Page Data:
Category page URLs
Meta titles
Meta descriptions
Category page text
Product Page Data
Product Names
Product Descriptions
Product page URLs
Photo alt text
Meta tags
301 redirect your pages
After you've migrated your data over, you'll need to ensure that you 301 any pages whose URLs have changed during the migration process. This will need to be done within the Magento admin panel - check this guide for information on how to 301 pages from within Magento's admin panel.
Take your new Volusion site live
After you've migrated your data and implemented any necessary 301s, it's time to take your new Volusion site live. Follow this checklist to make sure everything is working properly before flipping the switch:
Check the major links on your homepage
Make sure taht all links that visitors are likely to click lead to the correct locations and that all of your anchor text is correct.
Check the links in your header and footer
Click the categories in your navigation menus
Click your nav menu promotions, like signup or contact forms
Make sure your informational pages are complete
All Volusion themes come with links to company informational pages. Make sure that these are customized for your business:
Review your About Us page
Review your Contact Us page & links
Review your Terms & Conditions
Review your return policy
Review your FAQ page
For help creating any of these pages, check out our handy Tools pages.
Walk through your checkout process
Be sure to make a test purchase in your new store in all three of the major browsers (Chrome, Firefox, and Safari) to verify that your purchase process works as intended.
Drop a line to your credit card processing provider for instructions on how to run a test credit card transaction
Contact your gateway provider to verify the transaction and make sure you've completed all the steps required to process all card types - it's common for American Express to require additional setup.
Check out with any other payment type(s), like PayPal, Amazon Pay, etc. to ensure that everything works correctly
Check the shipping rates provided for a sampling of your products to various locations, and then check with your carrier or previous store to verify accuracy
Be sure that your store is correctly calculating sales tax
Review the automated email notices for email confirmations, shipping notifications, and follow-up emails to ensure that your email templates are working correctly
Test your contact methods
It's important that shoppers can contact you with questions or for support. Make sure that your contact information is correct, and that messages are being delivered to your company inbox:
Send a test email to your contact address
Check your phone number and any automated messaging you're using
Test your live chat console, if applicable
Go Live!
Once you're satisfied with your new store's appearance and performance, set up your DNS address to take your store live and allow customers to find you. Congrats - your new store is up and running!
Don't wait - Migrate!
Merchants using Magento 1 will be required to migrate their store onto a new platform, so now's the time to start planning for the switch. There will be a lot of merchants migrating from the Magento 1 platform in the coming year, so we recommend starting the migration process as early as possible to give you plenty of time to make the switch (and avoid the crowds). Here are some benefits to an early migration from Magento to Volusion:
You'll be on a more secure platform. Where there's vulnerability, there will be hackers. Expect more Magento 1 stores to be the targets of malware attacks as support for this platform winds down.
You'll avoid the support crowds. As the shutdown date approaches, more and more stores will begin the migration process, which means a bigger workload for the Magento support team. By migrating early, you'll be able to beat the rush and make sure your newly-migrated store is already up and running before others have even begun the migration process. (Volusion's support team is available 24/7, so you don't have to worry about that!)
No shutdown panic. Many merchants will wait until the last minute (or even later than that) to begin the migration process. Stores that procrastinate may face security risks & issues with their website. Since the Magento 1 support lines are also shutting down, waiting too long might mean there's no Magento 1 support team available to help you with problems.
You'll be a step ahead of the competition. Volusion's all-in-one ecommerce platform isn't just easy to migrate to — it's a better platform. Volusion merchants sell an average of 2.8x more than merchants using other platforms, which means that your store will be faster, better, and more profitable than before. By proactively migrating before the cutoff date, your online store will have a head-start on the competition — and a better platform to work from.
To get started with Volusion's all-in-one ecommerce platform, check out our features and pricing. If you want a hands-on demonstration of how easy Volusion is to use, try a 14-day free trial to familiarize yourself with the platform and its features.
If you need help with the migration process, consider our migration consultation services. Our experts will create a customized migration plan for your business, providing you with a timeline and walkthrough of how to make the migration as quickly, easily, and profitably as possible. If you'd rather let someone else handle the entire migration for you, check out our store setup packages. You can just sit back and let us handle the dirty work - we'll migrate your store for you and let you know when your new Volusion store is ready to preview. As soon as you're satisfied, you can flip the switch & and move your store to the Volusion platform.
Happy selling!!!
Have any questions about switching from Magento to Volusion? Ask them in the comments and we'll get back to you ASAP!