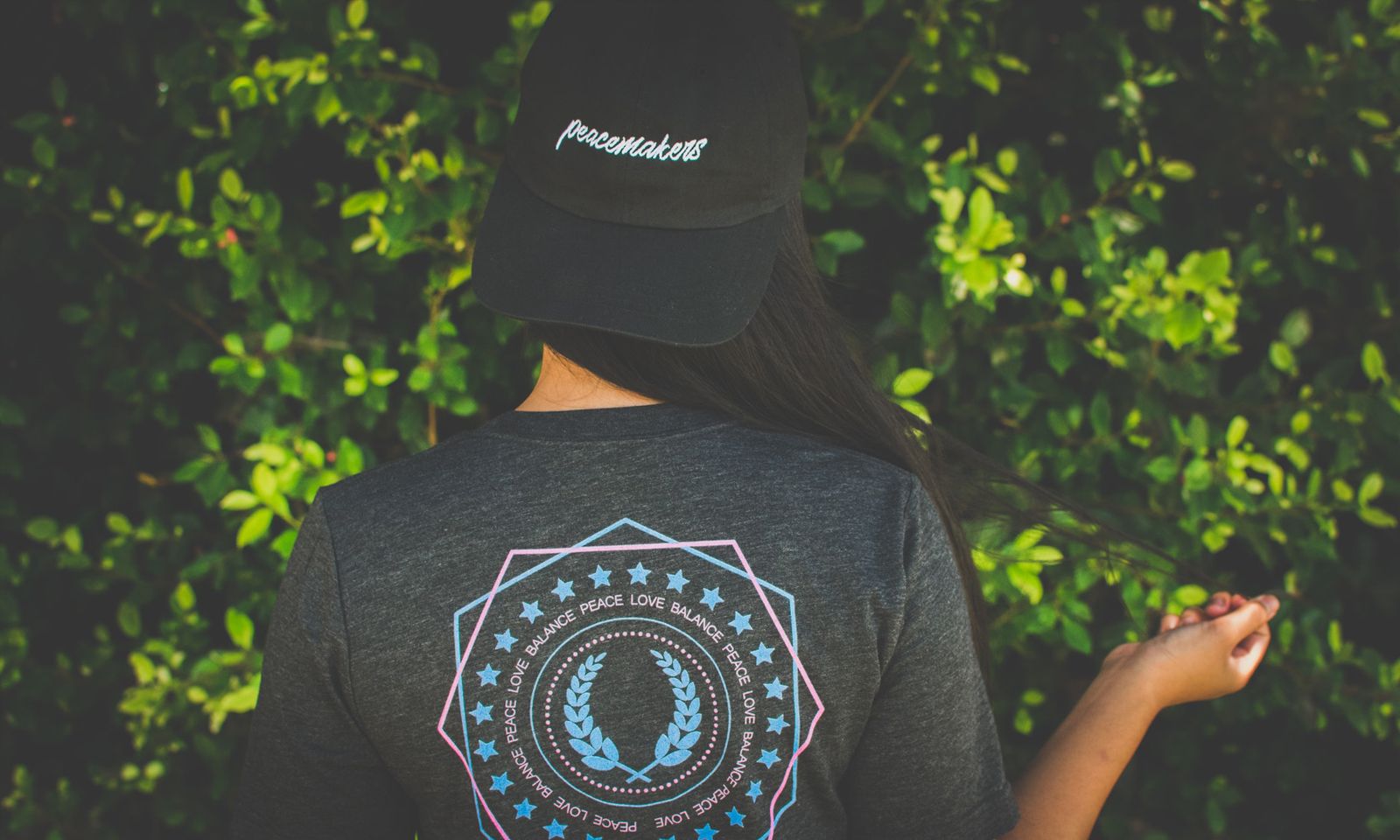 If you want to sell things online, you have a variety of options. You can make and ship products yourself, outsource manufacturing to some factory or you can use dropshipping services.
However, if you want to sell custom designed products but aren't ready to invest in bulk production — because most manufacturers require minimum order quantities for custom products — you're basically left with one option: print-on-demand dropshipping.
If you want to sell custom designed products but aren't ready to invest in bulk production, you're basically left with one option: print-on-demand dropshipping.
Print-on-demand means that your products are created as orders come in, so there are no minimum order quantities. If a customer orders one t-shirt, then one t-shirt is printed.

Dropshipping, on the other hand, means that you don't keep the inventory and when an order is submitted, it's fulfilled by the service provider — the dropshipper.

Here's how print-on-demand dropshipping works:
A customer orders a product with your design
The product is printed and packed (with your branding and everything)
The product is shipped to your customer
This means that you can sell unique, custom-made products without physically making and delivering them to customers, and without making any upfront investments.
You can sell unique, custom-made products without physically making and delivering them to customers.
You can sell your print-on-demand dropshipping products on Volusion by using Printful: the print-on-demand dropshipping solution. With Printful, you can sell your designs on products like t-shirts, hoodies, hats, mugs, leggings and much more.
It doesn't matter if you already have a shop or are thinking of launching one: this guide will show you step-by-step (with screenshots!) how to connect the two platforms via ShipStation: the solution that functions as a middleman between your ecommerce platform and product fulfillment service provider.
Let's get started!
Step 1: Create a Volusion account
If you don't already have your own Volusion store, the first step is to create one. Simply go to Volusion and click ''Start for free'' to sign up. Then fill out the information required — such as your name, email address and password — and start your free trial.
In your Volusion dashboard, you'll see a checklist of things you should do before you launch your shop. That includes things like choosing your theme and designing your storefront, as well as setting up payments, etc.

If you need help with getting your Volusion store up and running, check out these guides:
Step 2: Create a Printful account
The next step is to create a Printful account. To do that, head to Printful and click ''Start selling'':
Fill out the information and sign up. That's it: your account is ready!
Step 3: Create a ShipStation account
Finally, you need to register on ShipStation, which will serve as an intermediary between your Volusion and Printful accounts.
Go to ShipStation and start your free 30-day trial. To create your account, fill out the information asked and sign up.
Note: Don't forget to verify and activate your account via the email that you'll receive in your inbox.

When you've registered, let's move forward and connect all three accounts — Volusion, Printful and ShipStation — together.
Step 4: Connect Volusion with Printful via ShipStation
First, you have to connect Volusion with ShipStation. To do that, log into your Volusion account and go to Inventory → Volusion API.
Next, click Enable next to Generic, and further the Run button next to Generic/Orders:
Click the Run button again, and you'll see your Volusion API:
Copy your URL and log into your ShipStation account. From your ShipStation dashboard, go to settings → Selling channels:
On the next step, click ''Connect a store or marketplace'' and choose Volusion.
There, paste the copied link in the Volusion API URL field and click Connect:
Now that your Volusion account is connected with ShipStation, the next step is to do the same with Printful and ShipStation.
Here's how to do it:
Find your ShipStation API keys by going to your settings → API settings. Click Generate New API Keys:
Copy your API keys and log into your Printful account. From your Printful dashboard, go to Stores:
There, choose ShipStation and scroll down to Connect to ShipStation. Paste in your API keys → Connect and choose which marketplace you want to connect. Pick your Volusion store and click Connect once again.
You're done:  your Volusion store is now connected to Printful, and you can start dropshipping print-on-demand products.
In practice, it will work like this:
Customers will go to your store and place an order.
That order will be imported to ShipStation, from which it will be further sent to Printful.
Printful will fulfill the order and ship it to your customer.
But for this to work, there are a few more things you have to take care of. Let's start with adding products to your online store!
Step 5: Add Printful products to your store
To sell print products with Printful, first you have to add them to your shop. For that, you'll need these things:
Product designs
Product print files and mockups
Product descriptions
Product price
A few other things
Product designs
If you have the skills and can create designs to print on clothing and other products, then this is just a matter of putting your ideas on paper (well, figuratively speaking).
If you're not a designer but still want to sell custom products on your shop, there are many ways you can find a designer.
If you're not a designer but still want to sell custom products on your shop, there are many ways you can find a designer. To name a few:
Hire a freelance designer through platforms like Fiverr (starts at just $5 per design), Upwork (from $30 per design) or Dribbble (usually prices start at $100 per design, but find a designer whose style you like and negotiate).
Crowdsource designs via 99designs. Here's how it works: you submit a task and decide how much you're willing to pay for it (starts at $150 per project). Then, designers offer their versions and in the end, you choose one or several winning ideas, and the  author(s) receive the prize.
Find a designer among your friends and other connections, like your ex-colleagues, friends of friends, or people you've met at networking events.
Print files and product mockups
Once you have your designs ready, you have to turn them into print files, which means your designs have to be turned into digital files that meet the specifications needed to produce high-resolution prints.
You can turn your design files into ready-to-print files directly through Printful. Here's how:
Go to Printful's mockup generator, and choose the product you want to sell. You can choose between a variety of products, from t-shirts to aprons and pillows.
Note: If you want to sell several products, you'll just have to repeat these steps for each product.
Once you've found the product you'll be adding to your store, click on it to open.
From the product view, click Upload file → Choose file and upload your design print file. When it's uploaded, you can place it on the product or garment to see what it will look like.
Take a look at how your design looks on the product and change its positioning and size if you want.
When you're happy with your product design, go ahead and select "Generate files". You have the option to generate one or both of these options:
Mockups that you can use as product photos on your shop
Print files that are required when you send your order to fulfillment. (So make sure you tick the ''Print files'' box to generate print files.)
When the files are generated, you can download them to your computer or/and save in your Printful file library.
Now, the mockup files can be used as your product photos in your shop. When it comes to print files, save them for now, as you'll need them later when orders start to come in.
Product descriptions
Good product copy not only describes the product, but also sells it. Which is why it's always recommended that you write your own unique product descriptions instead of using the default ones written by your dropshipper.
Good product copy not only describes the product, but also sells it.
If you need help with your product descriptions, make sure you read these articles:
Product price
When deciding on your product pricing, don't forget that Printful, ShipStation and Volusion charge their fees, too. So, make sure your product price is reasonable but covers your production and store maintenance fees.
Here are the fees you should keep in mind:
Volusion's Professional plan is $79/month
Shipstation will cost you starting at $9/month (up to 50 orders/month)
Printful is free to use: you only pay for products when they're ordered, and product prices start at $7
Use Printful's profit calculator to determine the optimal selling price.
Step 6: Manage your orders, then automate order processing
At this point we have your shop connected to Printful via ShipStation. After you've added Printful products to your shop and made them available for purchase you can wait for orders to roll in.

Here's what happens when you get an order:

1. You'll find all your incoming orders under Orders on Volusion.
2. When a new order(s) comes in, log into your ShipStation account. You'll see all your incoming orders under Orders → Awaiting Payment.
If you don't see any orders under Awaiting Payment, try to update your store:
3. To send these orders to Printful, you have to manually mark them as Paid. When you do that, orders are further transferred to Awaiting shipment and imported to Printful. Keep in mind that you have to do this every time a new order comes in.
Now, when an order is marked as paid, it's automatically sent to Printful. You'll see it under Orders:
Here's what happens next:

The very first — and only — time you receive an order on a new product and variant, it will show up as Not Synced on Printful (see the image above). To send that order to fulfillment, you'll have to first sync the particular product/variant.
So, when you receive an order on a particular design, color and size for the first time ever, you have to sync it. The next time you receive the same order — same design color and size — it will be sent to fulfillment automatically.
Here's how to sync your products:
From your Printful dashboard, go to Orders, choose the order you want to fulfill and then click Complete Order.
Next, click Sync product and find the product and its model that's ordered. On the product page, click Upload File and upload your print file (or choose it from your file library) and select the exact color and size your customer has ordered:
Click Continue, and you're done! Complete the order by following through to shipping and payment.
When the order is placed on Printful, it'll be sent to fulfillment. And remember: the next time someone orders the same design, color and size, it will be automatically sent to fulfillment, and you won't have to do these steps anymore.
Now, back to you
That's all you need to know to sell print-on-demand products with Printful on your Volusion store. Just imagine all the possibilities that print-on-demand dropshipping offers:
Your unique, one-of-a-kind designs
More than 160 different print products and variations
Your branding
No upfront costs
No hassle with product fulfillment and shipping!
By following the steps described in this article, you'll be selling your designs online in no time.
Got any questions or need help? Don't hesitate to comment below!