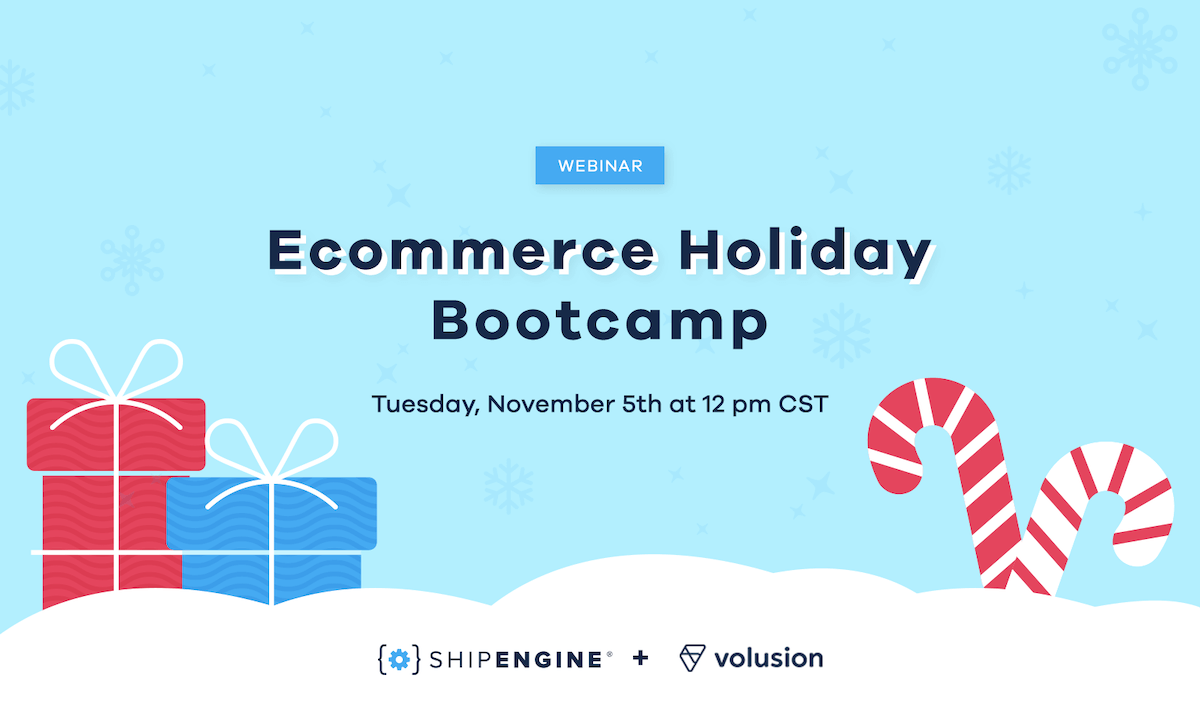 US consumers spent over $126 billion online during the 2018 holiday season, and spending is expected to exceed $136 billion this year. With Black Friday and Cyber Monday are right around the corner, ecommerce merchants need to put their preparations into overdrive.
We've teamed up with our partners at ShipEngine to bring you a webinar filled with tips for making this your best holiday season yet. From ways to save on shipping to decking the halls with your marketing promotions, we'll show you how to prep Black Friday and Cyber Monday like a pro.  
In this webinar, you'll learn:
Tactics to get more traffic to your store
Tips for improving conversions  
Ways to deliver a stellar experience to your shoppers
Shipping best practices for the holidays
How to save money on shipping labels
Plus way more!