Volusion has a 99% Uptime Guarantee
"...I'm starting to sadly get accustomed to having my site down several times a week at this point... Can someone please tell me why, at least certain servers have outages several times a week? Some weeks my site goes out several times a day. It's crazy..."
-BigCommerce Customer
Currently BigCommerce offers no uptime guarantee. Where's the trust?
We've invested millions of dollars to ensure our hosting infrastructure goes above and beyond what the average provider has to offer.
Not only does downtime lead to a loss of sales, but your online business will lose credibility with your customers. That's why Volusion guarantees 99.9% uptime.
Unlike BigCommerce, we make uptime a priority to instill confidence in you, your customers and — ultimately — your sales.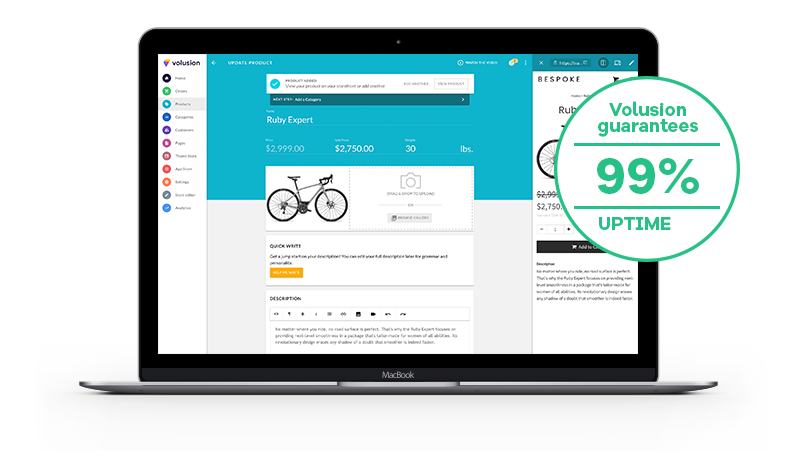 Try Volusion free for 14 days
No fees, no commitment, no credit card.
Unlimited 24/7 Support
"BigCommerce's website advertises features that their services promise to provide. None worked, literally none. No support was given. No tech support tickets were ever followed up on. When pressed, they ignored the problems until we CC'd management and only then told us to code it ourselves."
-BigCommerce Customer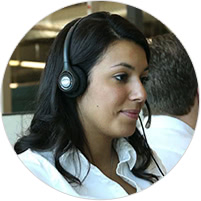 Volusion's support is available anytime: we're even here for you after normal business hours and during peak shopping times such as evenings, weekends and holidays.
Since Volusion is 100%-based in Austin, Texas, you can count on our dedicated account managers and over 450 ecommerce experts to keep your online store open for business.
In addition, you can learn how to do it yourself with our extensive library of video tutorials, guides, webinars and more.
All-In-One Ecommerce Solution
"You can tell that Volusion has thought about the features and it shows the maturity of the product. I'm trying to get things done quickly and those things are important to me."
-Michael Lu, Tinmall.com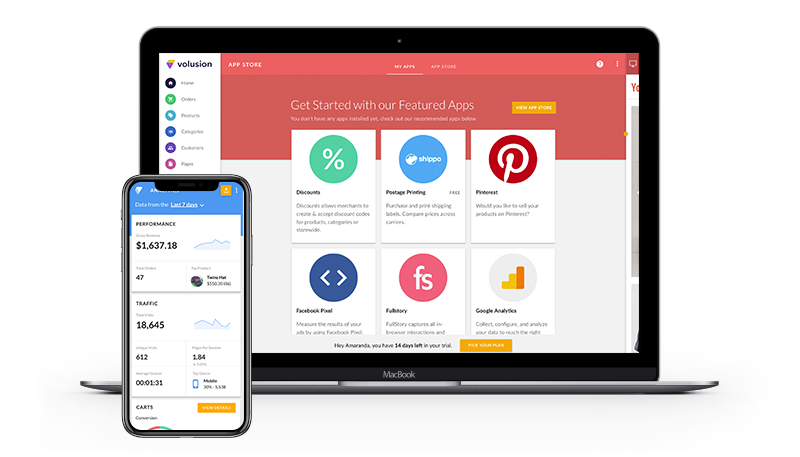 Volusion offers a complete ecommerce solution to quickly set up your business and start selling online. Our features and integrations are built into your plan without add-on costs, which can save you hundreds of dollars (or more) every month.
With Volusion, you don't have to pay extra for crucial features. Here are just a few of the integrations we offer off the bat:
SEO Management
Abandoned Carts
Automatic Tax Rates
Facebook Store
View our store plans to see a full list of everything included with Volusion.
Switching from BigCommerce?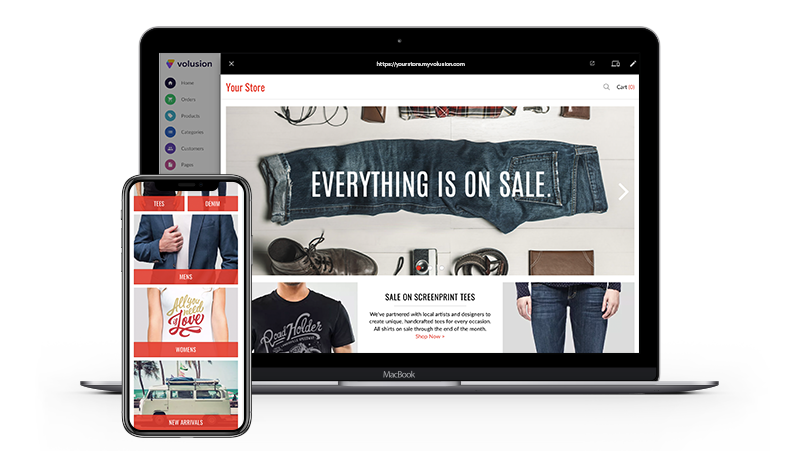 Learn how easy it is to migrate your BigCommerce store.
Whether you've outgrown your current platform, are dissatisfied with customer service or need more control over your online business, we make it easy to switch to Volusion with our import/export tools, integrations and 24x7 support.
Learn More